RJM Systems supplies of coal testing equipments including Bomb Calorimeter and Coal Testing Analyzer.
The equipment offers significant usage in the industry such as electrical power, coal, commerce inspection, environment protection.
These quality products are made from high grade materials, incorporated with advanced technology and features latest design.
The products are known for its performances, reliability and quality construction.
The testing systems are developed as per National International Standards.
At every stage of the development process, the highest quality standards are maintained.
Contact us for any information on any of the following products:
Analytical Balances
Ash Analyszer
Ash Fusion Systems
Ashing Furnances
Calorimeters
Centrifuges
Coal Analyzer
Coal Crushers
Coal Pulverizers
Coa Standards
Coke Testing
Crusibles
Dilatometers
Drying Ovens
FSI Apparatus
Flotation
Hardgrove Gringdability
Kjeldahl Apparatus
Laboratory Chemicals
Laboratory Supplies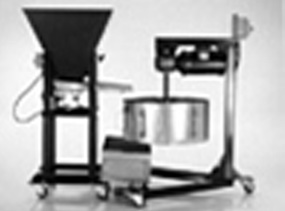 Microscopes
Mills
Mixing Wheels
Moisture Ovens
Ovens
Oxidation
pH Meters
Plastometers
Proximate Analyzers
Pulp Density
Rotary Sample Divider
Sample Splitters
Scales
Sieve Shaker
sieves
Sub-Sampler
Sulfur Analyzers
TGA Systems
Volatile Matter
Water Testing