Microwave ashing is an innovative analytical sample preparation method that replaces the traditional ashing technique using a resistively heated muffle furnace. While maintaining the basic tried and tested principles of ashing, replacing the resistive heating with microwave heating offers distinct advantages, chief among them being speed, reduced energy cost, high sample throughput, better reproducibility, cleaner working environment and increased operator safety.

As opposed to acid digestion, measuring ash content is inherently a simpler process that is performed in laboratories worldwide on a daily basis – mainly for process and quality control applications. It is a routine procedure in such diverse fields as petroleum industry, pharmaceutical applications, food products, plastics manufacturing applications and waste management industry.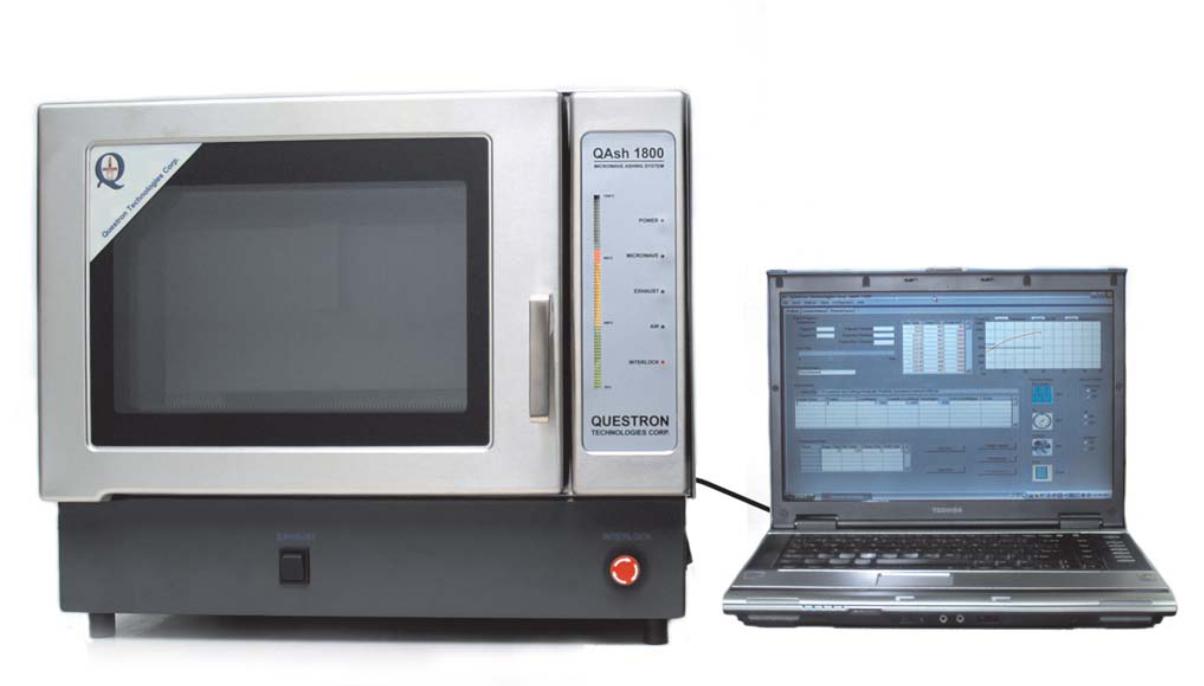 The result is our QAsh 1800 Microwave Ashing System. QAsh 1800 is an excellent and highly efficient alternative to conventional muffle furnaces. Employing the same crucibles that are used in conventional ashing systems, the QAsh 1800 is able to offer a better way of performing the old quantification procedure of ashing, all under the control of our custom QAsh software running in Windows® XP™ and Windows® 2000™ operating systems.

By using microwaves as a source of heat in our QAsh 1800, ashing times for many sample types are reduced by over 90 percent, resulting in drastically higher throughput rate and more efficient use of operator time. Our QAsh 1800 employs a robust 1800 watts of microwave energy under QAsh software batch file control that can easily heat up 10 samples to 1200°C in under one hour.