Ultrasonic cleaning with state - of - the - art technology
The Elmasonic S ultrasonic units offer practically every available technical feature. Now the units of the new series increase the ultrasonic effect further to obtain even better results. The materials used and the reliable technology prolong the service li fe of the units. The new design combines more functionality with modern looks.

The basis of nearly perfect cleaning processes with ultrasound is the Elma high performance transducer system with 37 kHz. The Sweep function, developed in the Elma laboratories, guarantees a homogeneous sound field distribu tion by way of continuousshifting of the sound field maxima.

The Degas function available on the new units accelerates very ef ficiently the degassing process in the cleaning liquid , particularly in freshly mixed baths.

Autodegas is recommended before starting the cleaning process, Degas for special tasks. Both can be switched on by hand. When used in tough permanent operation you will find that the new units with their functional design fully meet the demands of any cleaning task.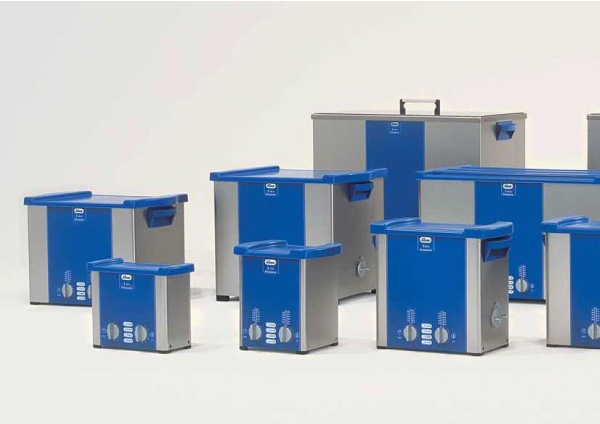 Elmasonic S ultrasonic units: specific features for all business sectors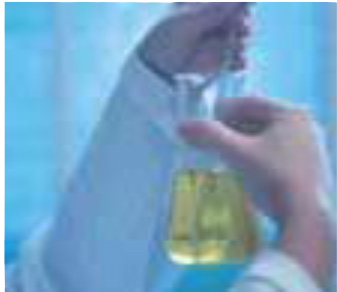 Cleaning,degassing and dispersing in the lab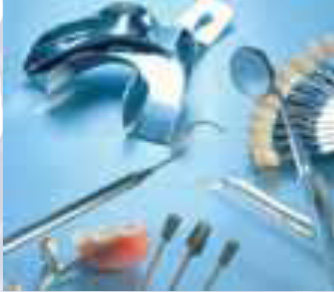 Cleaning in the dental and medical sectors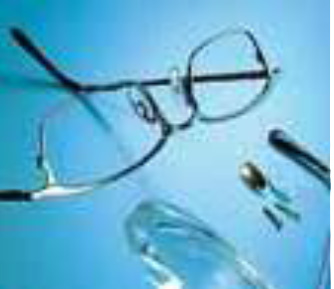 Ultrasound for ophthalmology and optitions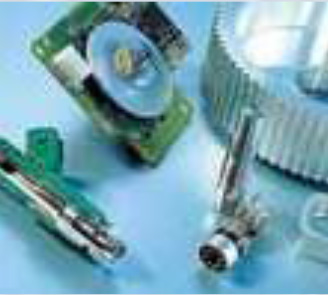 Cleaning of items and industry, workshops and service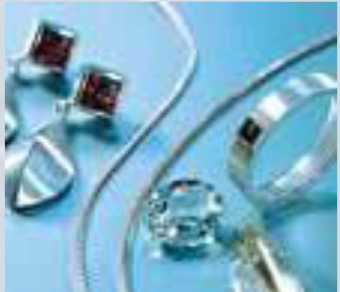 Ultrasonic cleaning in the jewellery branch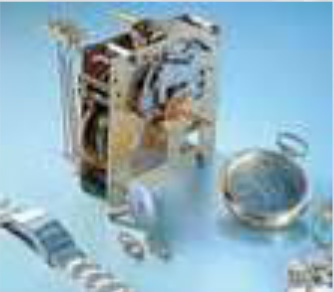 Ultrasound in the watch-maker branch
Laboratory: Ultrasound cleans where ever the cleaning liquid can go. It is particularly suitable for the cleaning of laboratory instruments made of glass, plastic or metal. Elmasonic S units degass HPLCsolutions, mix, disperse, emulsify and dissolve specimens.

Medical sector: Thorough cleaning of surgical, medical and of micro - instruments without damaging the material, or cleaning of rigid endoscopes and flexible endoscopic accessories.
Dental laboratory: Cleaning of instru - ments, removal of cement and plaster; cleaning of dental mould spoons, drills and pros - theses. Cleaning of dentures, crowns and other prosthetic materials.

Jewellery: Cleaning and brigh tening up of gold, silver, platinum and fancy jewellery. Cleaning of precious, semiprecious and set stones.

Watch sector: Cleaning of watch cases, mechanical parts and metal bracelets. Cleaning of clockworks.
Optician: Cleaning of complete glasses and optics. Intensive cleaning of spectacle pads and join ts.

Workshop and service: Intensive cleaning with alkaline, acid and neutral elma clean products in the workshop, for service works, for the final cleaning and ready for coating.

Industry: Cleaning in the mechanics, elec - tronicsand glassindustries, automobil e parts production and plating or other surface refi - nement processes. Gentle and intensive clea - ning of items made of steel, ligh t and non - ferrous metals, plastics and glass.
The special functions, features and advantages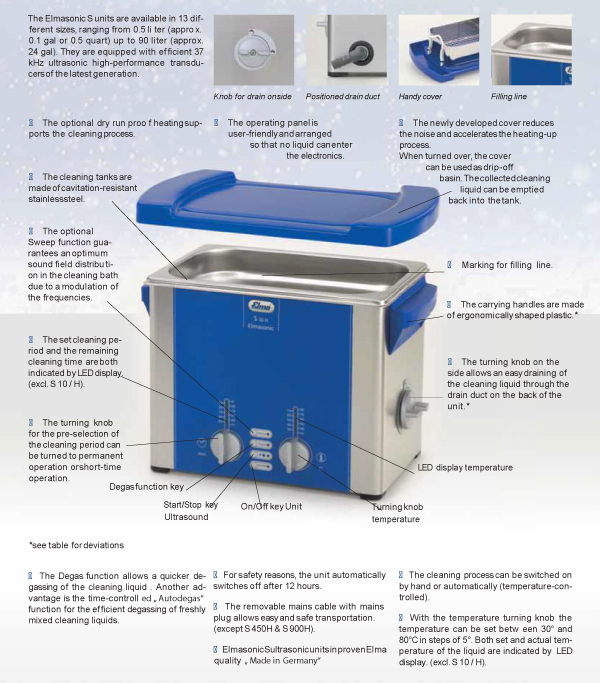 Practical accessory equipment
The true value of carefully developed products will be appreciated as soon as they are used. We have expanded the well - known range of accessory equipment for the Elmasonic Sseries. Baskets with plastic coated handles, jewellery rack with 10 adjustable hooks, cooling coil, clasps for Erlenmeyer flasks or the new cover are practical little helpers.
Baskets for all unit sizes

Plastic cover, except S 450H & S900H

Stainless - steel insert cover for 1 or 2 beakers

Beakers

Acid proof tanks or Hostalen tanks

Immersion baskets made of Hostalen or stainlesssteel

Instrument holder or test tube rack

Electric hot air dryer

Instrument holder for 1 li ter solvent flasks HPLC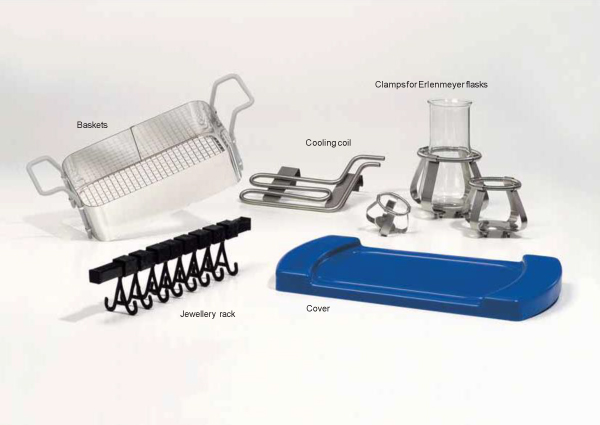 After more than 50 years, cleaning by ultrasound in all its complexity has now obtained a new meaning .

The Elma range of standard ultrasonic cleaning equipment is the largest in the world. Based on long term experience, innovative development and specific know - how Elma produces state - of - the - art technology for all kinds of cleaning tasks. Elma is well known as solutions provider for even the most complicated applications. And our reputation is not only based on the development and manufacturing of the equipment, but also on our service and support. We also develop and produce a wide range of special machinery for the watchmaker and jewellery sector. Today, Elma has over 200 employees. The company has been certified to DIN EN 9001 standard and represents a business which operates customer - oriented and guarantees product - reliability on a very high level. " Made by Elma Germany" – this is the motor of our motivation, precision, quality and our engin eers' continued enthusiasm for new concepts.